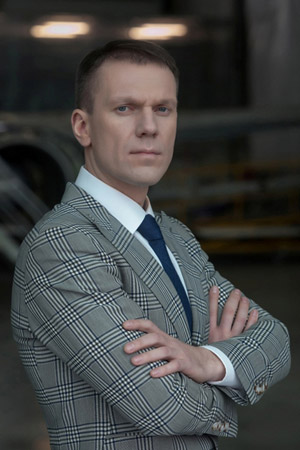 Jet Maintenance Solutions (Jet MS), a global provider of spare parts and components, is delighted to announce having received ASA-100 certificate issued by Aviation Suppliers Association (ASA). 
Recently, Jet MS welcomed representative of Aviation Suppliers Association (ASA), who completed the audit and evaluated Jet MS' processes compliance with the standard. The quality of Jet MS processes was highly rated and this was the main reason why Jet MS' received the certificate in no time.
Jet MS is extremely oriented to providing highest quality services to its clients and constantly making the researches so that to understand different markets and meet clients' needs. Therefore, all serviceable and overhauled parts that Jet MS provide already have CAAC release. Company puts an emphasis on the quality products and services having developed its particular expertise on superior business aviation services for global customers.
Therefore, in addition to ISO 9001-2015 Quality System certificate, Jet MS has enhanced further its quality system for products and customer support services by implementing international ASA-100 Quality Standard. This standard was developed by the Aviation Suppliers Association and it is voluntary but not mandatory. However, it will be dedicated to meeting the needs and high standard of business and commercial aviation operators worldwide.
"Jet MS will continue to serve well-developed quality services and maintain strong reputation as reliable partner. I strongly believe that this addition is a valuable tool allowing us to strengthen relationships with our clients as well as meet demand of different global markets. As we became ASA-100 accredited distributor, we must to address each and every element of the ASA-100 standard in our process and business operation manuals." – Comments Darius Saluga, CEO of Jet Maintenance Solutions.
Jet Maintenance Solutions is also fully qualified to provide maintenance, repair and overhaul services for Hawker Beechcraft 700/750/800/800XP/850XP/900XP, as well as Bombardier CRJ100/CRJ200/CRJ440, Challenger  604/605/850 and Global 5000/6000 aircraft. Jet Maintenance Solutions is a member of Avia Solutions Group family – an international, publicly traded aviation holding company with over 20 subsidiaries worldwide.