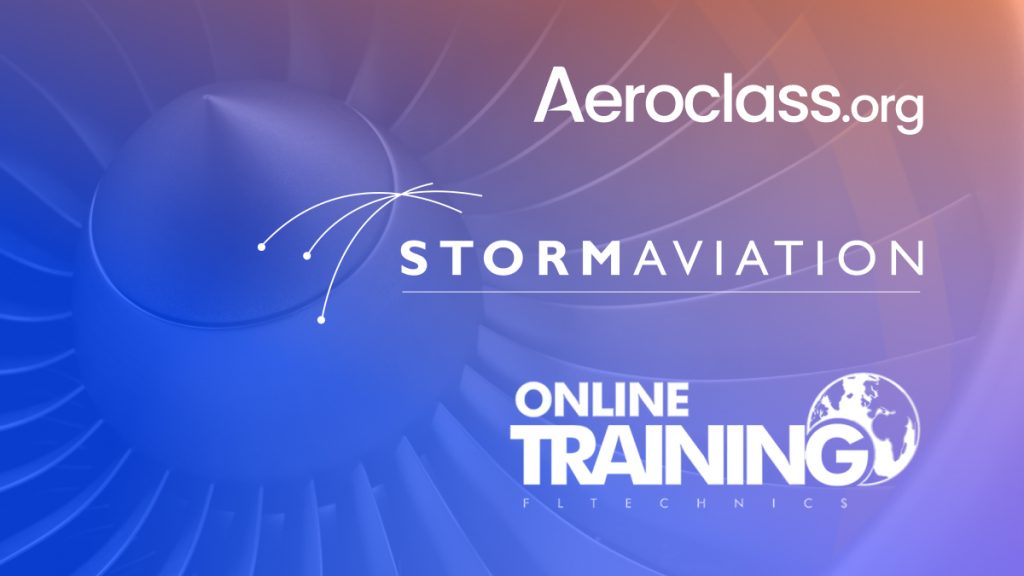 With the global commercial aircraft fleet expected to reach almost 40,000 aircraft by 2032, the aviation industry finds itself in a dire need of maintenance, repair, and overhaul (MRO) specialists. Understanding the high demand for maintenance professionals, Aeroclass, a forward-thinking digital training platform focused on the aviation industry, has set out to help meet the demand.
Experts have forecasted that during the next 20 years over half a million MRO professionals would be needed in order to service and maintain the global aircraft fleet – and specialists in the engineering field are one of the top ones in demand. To help bring in more professionals into the MRO segment of the aviation industry, Aeroclass, a subsidiary of Avia Solutions Group – a leading global aerospace services group – has teamed up with its sister companies FL Technics, a global provider of full-scope aircraft MRO services, with over 20 years of experience in the field, and Storm Aviation, a UK-registered MRO company operating under UK-issued EASA Part-145 and EASA Part-147 Approvals.
Both FL Technics and Storm Aviation have the industry experience and knowledge that are valuable for aviation newcomers, while Aeroclass, which offers industry-specific online courses, ranging from civil aviation, airline or group operations, cargo to law, and aviation regulations, has the right tools to deliver the knowledge in an accessible and convenient way to the future specialists.
Anca Gosling, Training Content and Development Director at Aeroclass commented: "With the help of FL Technics and Storm Aviation, whose extensive experience in aircraft maintenance and delivering training for licensed aircraft engineers is invaluable, we are able to provide the opportunity to understand the aircraft engineer role better, especially for those who might be thinking about a career change."
Algirdas Kadaksys, Deputy CEO for Technical training at FL Technics shares: "The need for MRO professionals will continue to be strong, and the collaboration on the new course with Aeroclass and Storm Aviation is a great way to show how essential the role of the aircraft maintenance engineer is. For those interested in this particular specialization, it's a great place to start and gain valuable knowledge from the lead names in the industry."
Ben Greenaway, Training Manager at Storm Aviation added: "It's exciting to be a part of such a project and share the industry know-how with future maintenance engineering specialists at Aeroclass together with FL Technics. There's great potential here to bring in a fresh wave of engineers and we're excited to be helping in doing just that."
The How to Become a Licensed Part-66 Engineer course covers the essentials of the maintenance engineering role. It includes what the EASA Part 66 licence is, how it is used in an EASA Part-145 maintenance repair organization and how such licence is gained. At the end of the course, the students will understand what the licenced aircraft engineer is, what they do, how they do it, and most importantly, how anyone can become an EASA Part 66 licensed aircraft engineer.