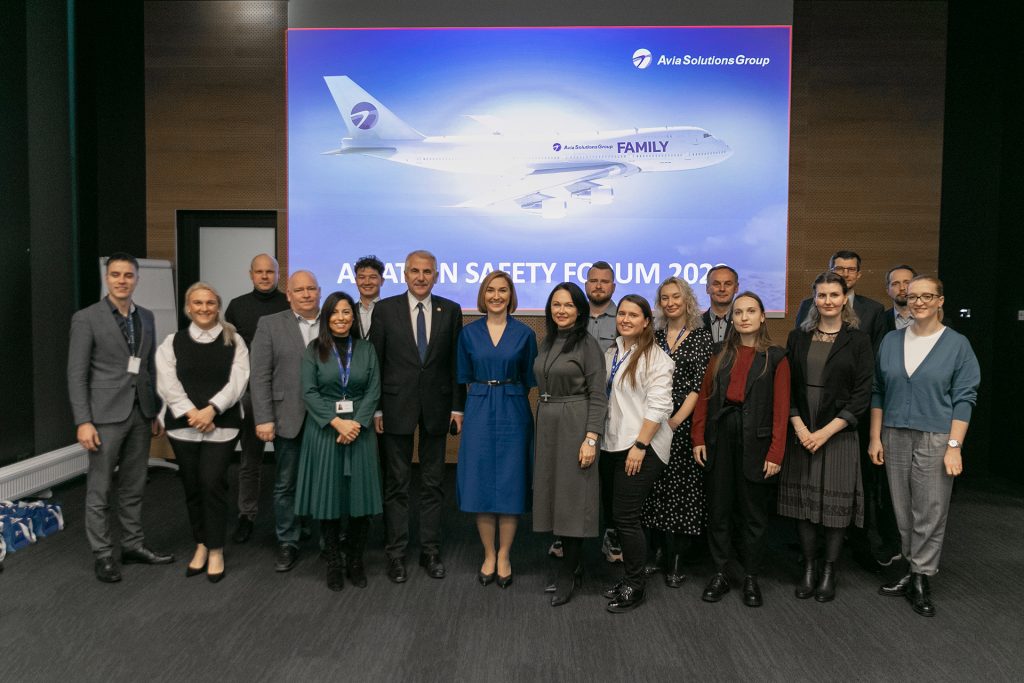 Aviation safety is undoubtedly the most important part of the industry, however, knowledge about safety management processes, their actual implementation and effectiveness within each organization individually. To encourage and lead better cooperation between airlines, and other aviation business companies regarding aviation safety, Avia Solutions Group, leaders in end-to-end capacity solutions for passenger and cargo airlines worldwide, have initiated it's first Group-wide aviation safety forum.
Aviation Safety Managers of the Group companies shared the best practices of the aviation safety performance monitoring systems, and the latest and most important aviation safety issues and discussed the lessons learned in aviation safety during the years spent in the industry.
The organizer and initiator Ugne Maciejauskaite Aviation Safety Manager at Avia Solutions Group, says that time spent working in safety and compliance segment in Europe with a number of commercial and business aviation operators encouraged to include some of the practices observed throughout the Group.
"Safety is a fundamental aspect of the aviation industry, that is an indisputable fact, so bringing together the aviation safety managers of passenger and cargo air carriers as well as maintenance, repair and overhaul, ground handling and aviation training organisations to foster a community, is equally as important. I'm very glad to see that our Group companies used the opportunity and have actively participated in the forum, shared their experiences and discussed the most relevant aviation safety issues and challenges with each other. This way, we are continuously improving an internal processes of  aviation safety management, increasing available and easily accessible knowledge within the Group and proactively ensuring the most effective prevention methods."
Maciejauskaite adds that systemization and consolidation of aviation safety knowledge, available resources, and best practices can only happen through mutual cooperation. Events like Aviation Safety Forum could be the needed catalyst to bring Group aviation companies together.
"We, as an industry, can ensure a satisfactory level of safety in the operations by continuously promoting safety culture in the organization, involving our people in daily safety activities, and sharing our experience, expertise, and lessons learned not only between safety specialists but also throughout.