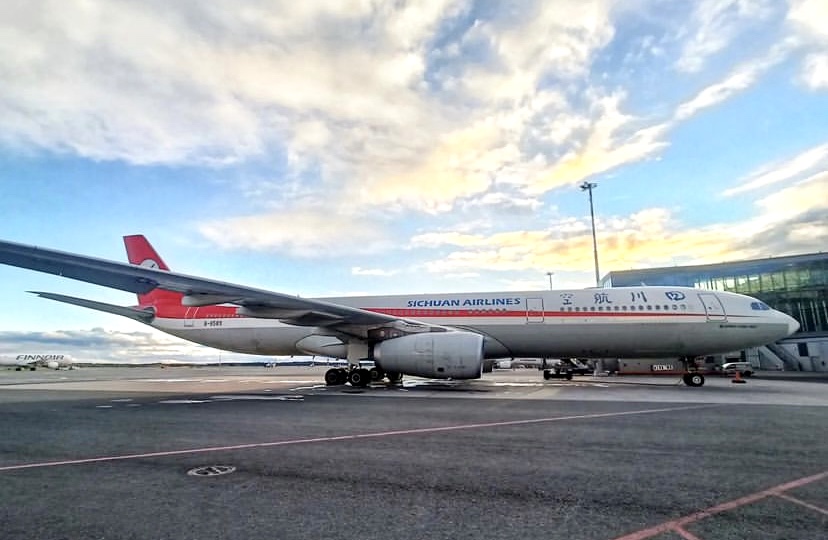 Aviator Airport Alliance, a full-range provider of aviation services at 15 airports across the Nordics, has supported Sichuan Airlines on their 1st flight after lifting Covid-19 restrictions.
The companies have been in partnership since 2019, with Aviator providing the airline with full ground handling and de-icing services in Helsinki airport.
The airline will operate one flight per week on the route from Chengdu Shuangliu International Airport to Helsinki.
Mikko Asikainen, Safety & Compliance Manager at Aviator, commented: "We are delighted to welcome our partners Sichuan Airlines back in Helsinki. Since the beginning of the global pandemic, China was very strict in imposing restrictions to fight the spread of the virus, thus now Sichuan Airlines are returning to Helsinki airport to continue operations. We are grateful for this continuous trust from the airline and are excited to continue providing them with services of the highest standards."
Aviator is a family member of Avia Solutions Group, leaders in end-to-end capacity solutions for passenger and cargo airlines worldwide. The company provides high-quality ground handling services: from passenger and baggage handling, to de-icing, cargo and full-freight handling, to station services, including airport security and the Nordic Dino aircraft washing robot.