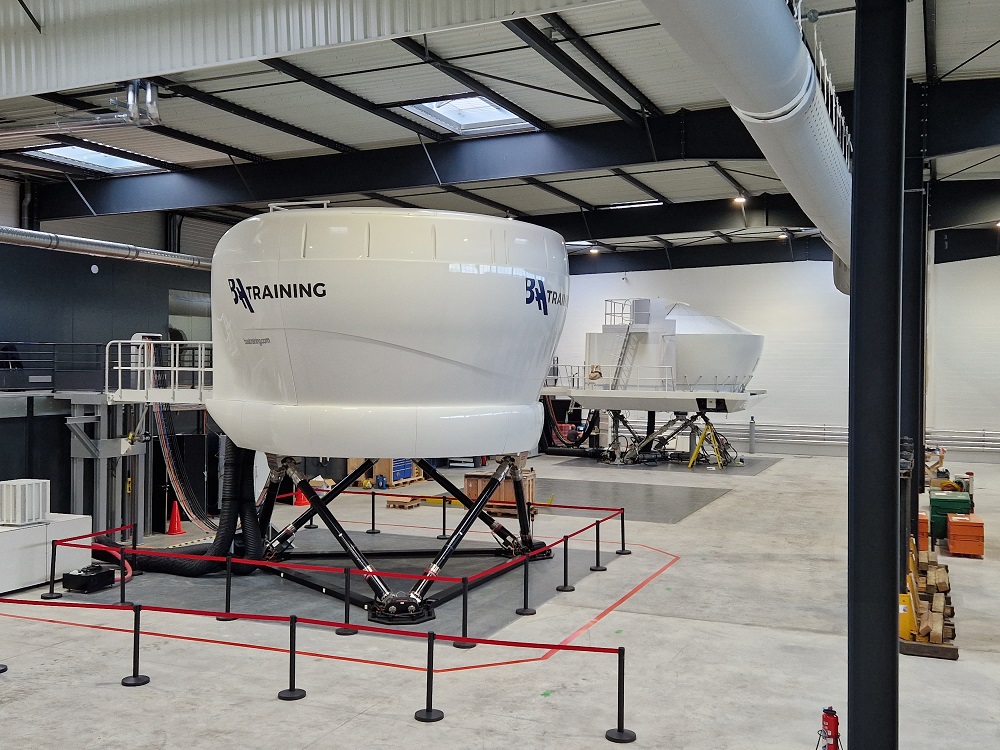 BAA Training, one of the leading independent aviation training organizations recently began installation of the fourth full flight simulator at its BAA Training France facility which is set to open at the end of September. BAA Training France, located near Paris Orly Airport, is already equipped with the B737 NG, and B747-400, while the second B737 NG simulator will soon be available for trainees. Even though the facility will be opened at the end of September, a few simulators are already available to pilots.
The fourth full flight simulator, an A320neo, which will be available for training at the start of November, is the facility's main attraction. BAA Training France will be able to provide instruction for three different types of aircraft, affirming BAA Training's commitment to fulfilling the needs of the aviation sector.
Vytautas Ledakas, Managing Director of BAA Training France, says: "BAA Training France is Europe's latest cutting-edge training center, representing excellence in aviation training. With top-notch full flight simulators for three aircraft types that are more appealing and versatile for pilots, additional training devices, and a wealth of expertise, we guarantee seamless pilot preparation and catering to the increasing industry demand."
BAA Training is part of the Avia Solutions Group family, one of the world's largest ACMI (Aircraft, Crew, Maintenance, and Insurance) providers, with a fleet of 192 aircraft. Supported by 11,500 highly skilled aviation professionals, the group operates in 68 countries worldwide. By providing top-notch training services to address the expanding needs of the aviation sector, BAA Training France is poised to establish itself as a center of aviation expertise. The facility represents excellence in aviation training, offering a wealth of expertise.