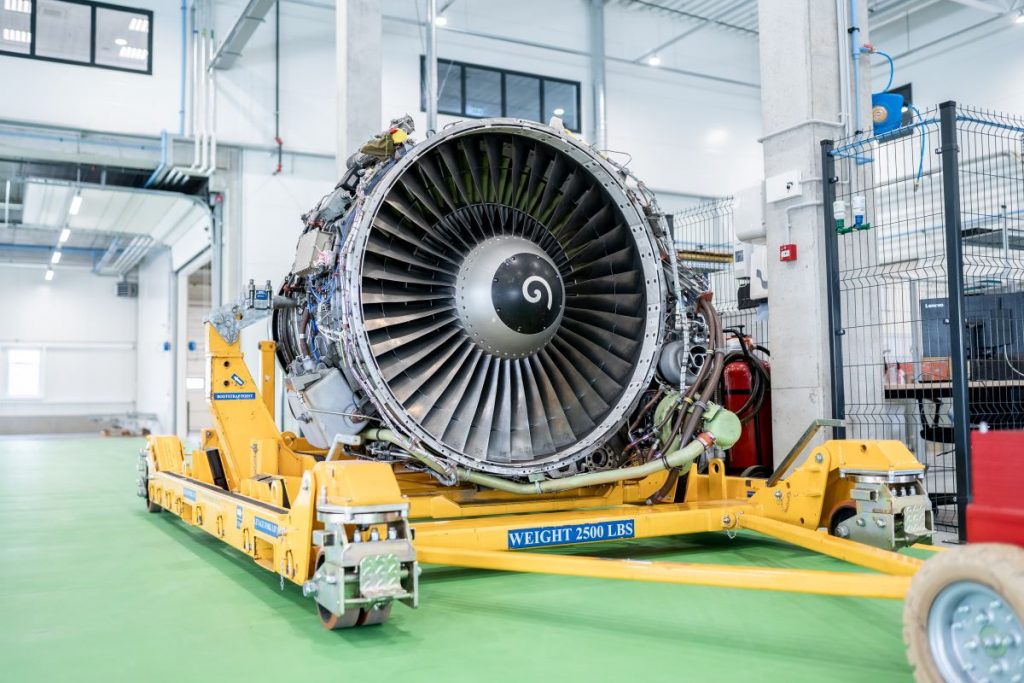 Following ISO EN 9110:2018 certification, FL Technics Engine Services ventured into the next stage of business development as operations moved to a new purpose-built facility.
The necessary shift of location was made to meet the growing demand of the market as Lithuania is becoming one of the most appealing destinations for aircraft engine redeliveries, repair, and maintenance, with an established MRO infrastructure, including a full-fledged aircraft redelivery hub near the new FL Technics Engine Services location.
Ongoing repair and maintenance projects were moved along with dedicated equipment and tooling to a brand-new facility in Kaunas FEZ (Free Economic Zone), next to Kaunas International Airport (KUN).
As Valerij Deveikis, CEO of FL Technics Engine Services, states:
"Moving to a larger and purpose-built facility near KUN airport and FL Technics MRO hangar creates an exclusive advantage to deliver top-quality engine maintenance and repair services as efficiently as possible. Furthermore, the new facility is conveniently located near FL Technics logistics hub, making it even more flexible to deliver unique one-stop-shop solutions to our clients and partners."
The new hangar, shops, and storage facilities were purpose-built with the capacity for further expansion in line with FL Technics' growth strategy. The company is committed to investing in high-value assets, such as aircraft engines, to develop and support global operations within the MRO industry. Thus, upgraded facilities and benchmark certifications of quality, play an essential role in future growth.
Zilvinas Lapinskas, CEO of FL Technics, emphasizes the importance of this milestone in the context of FL Technics' group strategy:
"In recent years we leveraged global trends in MRO business and tailored our business development projects to meet expectations of clients and partners worldwide. With such a strategy, our assets trading, supply chain, and aircraft engine services, business plays a crucial role. At this stage, we are further expanding our capacity and capabilities in the segment by strengthening our position in Europe, leveraging established MRO infrastructure, and supporting a global pool of clients, continuously moving and remarketing aircraft across continents."
FL Technics' investment in the facility is being followed by multiple high-value asset purchases and projects, including the teardown of Boeing 737-800 aircraft and the planned acquisition of several engines, scheduled for maintenance in the new FL Technics Engines Services shop.