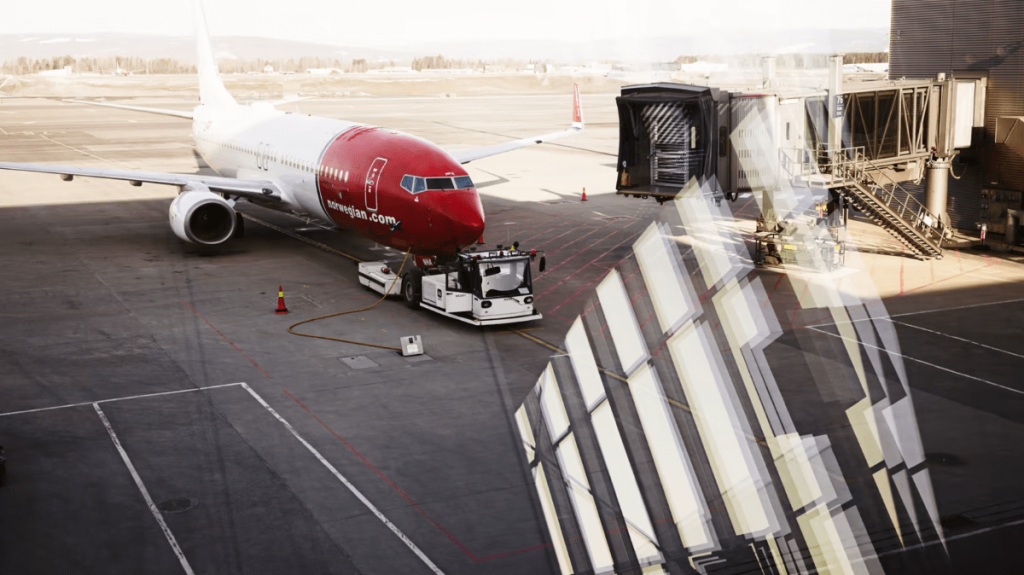 FL Technics and Norwegian signed a 5-year contract as the companies' identified synergies and growth potential in mutual operations. While one of the keys of the successful partnership became an aligned approach towards sustainable and efficient business models, highly focused on reducing impact on environment.
FL Technics invested in Europe-based wheels and brakes business to add a new service to its' MRO portfolio, with clear competitive advantages of LEAN-based operations, own supply chain solutions, and convenient locations of the facilities, including the wheels and brakes shops. The capabilities and infrastructure allow the company to provide fast and efficient services, granting quick turn-around-times for airlines and operators. As a result, FL Technics contributes to global effort within the aviation industry to reduce CO2 footprint by optimizing delivery times and shortening ranges necessary to be flown in between aircraft services.
In the meantime, one of the measures that Norwegian is taking to improve efficiency of operations and reduce a CO2 footprint is a purchase of 50 Boeing 737 MAX 8 aircraft, that are due to be delivered between 2025 and 2028. The Boeing 737 MAX 8 is approximately 14 percent more fuel-efficient compared to the previous-generation aircraft, putting the company on strong footing to achieve its target of reducing emissions by 45 percent by 2030.
Both approaches lead to a perfect match for the two companies as they will reduce operational costs, improve efficiency, and in general – will shape a sustainable model of mutual business.
Zilvinas Lapinskas, CEO of FL Technics commented on the new contract:
"LEAN and efficient processes grant better business performance, yet it has an equally important impact on the sustainability of operations. Thus, we are glad that an increasing number of companies are taking this into account while developing business in aviation. Of course, I find it a great milestone for FL Technics as our new business line of wheels and brakes is proving to be competent and capable of providing services for Europe's leading carriers."
As significant as this milestone is, it is also a well-planned and projected stage of strategic development, Saulius Bajarunas, COO of FL Technics states:
"Here at FL Technics, we focus on sustainable and consistent business development and from strategic operations point of view I am glad to work with such devote and professional team to deliver results and create long-term partnerships with leading carriers in Europe and beyond."
With ambitious growth targets of both companies, this new agreement and partnership is set to create a foundation for future developments and potential further integration of the carriers' operations and FL Technics portfolio of global MRO solutions.
Henrik Fjeld, SVP Technical of Norwegian Air Shuttle also emphasized the importance of this agreement:
"We are pleased to have strengthened our partnership with FL Technics. Their focus on quality control and efficient turnarounds ensures our fleet has the wheels and brakes required to safely serve our customers. From the onset of the tendering process, FL Technics shared our commitment to operate in accordance with responsible, ethical, sustainable and sound business principles, with respect for people, the environment and society."