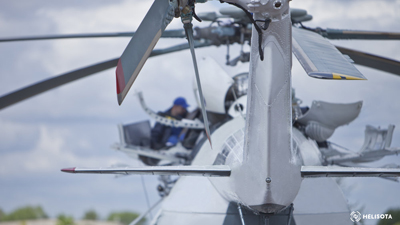 According to a recent study carried out by Honeywell, the demand for commercial and military helicopters worldwide continues to grow, especially in the developing regions. For instance, more than a third (36%) of Latin American operators had plans to expand their rotorcraft fleets in 2014, closely followed by Asia (29%) and the Middle East/Africa (23%). Meanwhile, in Europe and North America the number of operators seeking expansion hardly reached 20%. Whilst the study results spell great news for manufacturers, the overall rotorcraft market has to prepare for certain expansion-related challenges, first and foremost – the ones related to the potential lack of appropriate MRO support.
Despite the increasing global interest in commercial helicopter utilization, the demand for military rotorcraft remains the key driver behind the growth of the entire industry. The same applies to both the developed and the emerging markets. For instance, in South Africa alone the segment is forecasted to grow at a CAGR of 7.8% (2013-2018), which, in turn, is expected to drive the market to a value of $5.3bn by the end of 2018.
Most of the recent and upcoming helicopter deliveries to the emerging markets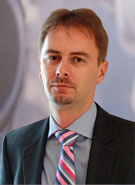 have been limited to such giants as Boeing Defence and Airbus Military. However, the Middle East, Asia and Africa have been generating an increasing demand for MRO services to support Russian-made products in the region and meeting this demand presents a whole new set of challenges.
"Russian aircraft have always had exceptional reputation and remain quite popular in many countries. Unfortunately, due to moderate production capabilities and the amount of OEMs, as well as MROs, the aftermarket for Russian aircraft, including helicopters, has not yet been appropriately developed outside of the CIS," comments Anatolij Legenzov, the CEO of Helisota.
For instance, currently there are over 400 Mi type helicopters operated in the Middle East. Yet there are only a few local MRO providers which are capable of servicing them. The situation is similar in Africa, too. While the fleet of Russian-made machines in the country currently exceeds 770, a joint venture between Denel Aviation and Russian Helicopters remains among a very few licensed service providers for such products in the continent.
Meanwhile, it is expected that the fleet of Russian-made products in the emerging regions will continue to grow. For instance, recently Nigeria has signed a contract for the delivery of 6 Mi-35s and 6 Mi-17s, while the latest $1 billion contract with Angola foresees the delivery of Su-30Ks, Mi-24Ps and Mi-171s.
"In today's economy, when everyone is looking for ways to maximize efficiency and cut costs, contracting a third-party MRO provider to conduct at least a portion of the increasing workload certainly has its benefits. However, there are still a lot of obstacles to overcome, especially those stemming from the highly prohibitive laws and regulations in some of the emerging regions," shares Anatolij Legenzov, the CEO of Helisota. "This decision is especially relevant when the industry is facing the shortage of qualified personnel. Then there is also the increasing challenges associated with the location and delivery of parts for aging rotorcraft to consider. Taking into account the fact that there is a number of appropriately-certified providers in Europe, the potential solution seems too obvious to ignore."