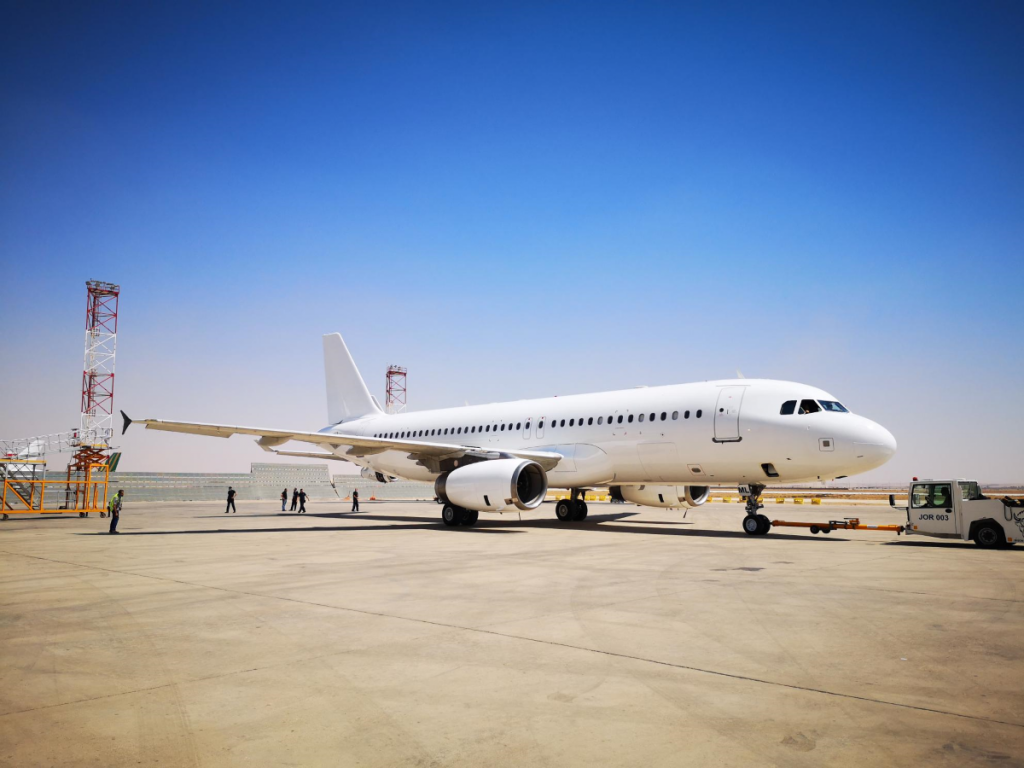 ACMI operators have continued to play an important role in the global aviation business, given their contribution to bridging the gap between airlines' capacity and fluctuating seasonal demands. This model of aviation business also known as wet or damp leasing, appears well ingrained in Europe, Asia-Pacific, the Americas, and the Caribbean. A number of operators have been present in the ACMI aviation market globally, providing flexible solutions for start-up carriers and legacy airlines, enabling them to maintain sufficient fleet capacity in the face of unforeseen events and seasonal months.
Even though ACMI (Aircraft, Crew, Maintenance, and Insurance) is widely used in global markets, this aviation model has attracted low usage in Sub-Saharan Africa, despite the high seasonality of the aviation market in this region. Sub-Saharan Africa is considered a fast-growing market where new and existing airlines can leverage the benefits presented by ACMI model of aviation business to tap into the unexploited opportunities, drive more profitability, and align themselves along the path of sustainable performance.
With the changing aviation landscape post-Covid, Avion Express, a leading ACMI operator and charter specialist, has evidenced that many airlines globally have used wet-lease operations to meet the changing air travel demands for passengers and air cargo. In this light, some airlines, particularly in Sub-Saharan Africa, no longer see this operating model as a contingency to shield them from emergencies but as a flexible solution that can help them circumvent ongoing aviation challenges that expose them to unexpected lows.
The countercyclical nature of the aviation market in many Sub-Saharan African countries implies that these markets tend to experience peak seasons at a particular time, which may result in capacity problems due to changing seasonal demands and limited fleets as well as late deliveries of the new aircraft, which now turn into a medium to long term issue globally. Such contingencies present an excellent opportunity for airlines to deploy ACMI solutions to address capacity problems and generate more profits during peak seasons.
The ideal business model for African carriers would require these airlines to find stable and reliable partners who can help them offset the constraints of operating in a countercyclical market marked by high levels of uncertainties. Such partners would enable these airlines to make arrangements that can help save on costs, limit and optimize CAPEX, respond to changing conditions in the aviation environment, and maximize revenues during seasonal months.
Markedly, the aviation market in Sub-Saharan Africa is largely unexploited due to a lack of convenient capacity solutions, leaving many flight routes unattended. This represents a potent area that existing airlines can explore and apply ACMI solutions to maximize revenues.
Global aviation reports have shown that many regional airlines restrict their operations to domestic routes, with only a limited number of carriers providing flights to international destinations. However, Avion Express notes that Sub-Saharan carriers can successfully deploy the ACMI strategy to increase their flexibility and agility, enabling them to open their flights to at times more lucrative international destinations.
Under ACMI, the partner airlines only incur costs when the leased aircraft is actually flying, providing cost-saving benefits for the lessees. Leading airlines can lease narrow-body and wide-body aircraft to supplement the changing demands and maximize flexibility, which is not the case with their limited fleet capacities and/or with dry lease solutions. In this case, "flexibility" is in the sense that operating on wet leases allows the lessee to make flight changes when deemed necessary without incurring unexpected costs.
The ACMI strategy has offered a promising solution to deploy capacity when and where required. Embracing this strategy will help to accelerate the growth of Sub-Saharan airlines.
A strategic shift toward ACMI will provide a new operational model where African airlines can expand and contract their capacity within a limited period, increasing their flexibility. This is not only important during peak seasons but also when trying to improve efficiency within an airline.
As many airlines in Sub-Saharan Africa may have witnessed in the recent past, the aviation business is not exempted from unexpected disruptions that typically affect their ability to carry on with normal operations and maintain their profitability. Broader usage of ACMI services presents opportunities for Sub-Saharan airlines to increase their footprint in the region and to facilitate their growth in the aviation market in cost efficient and flexible manner.