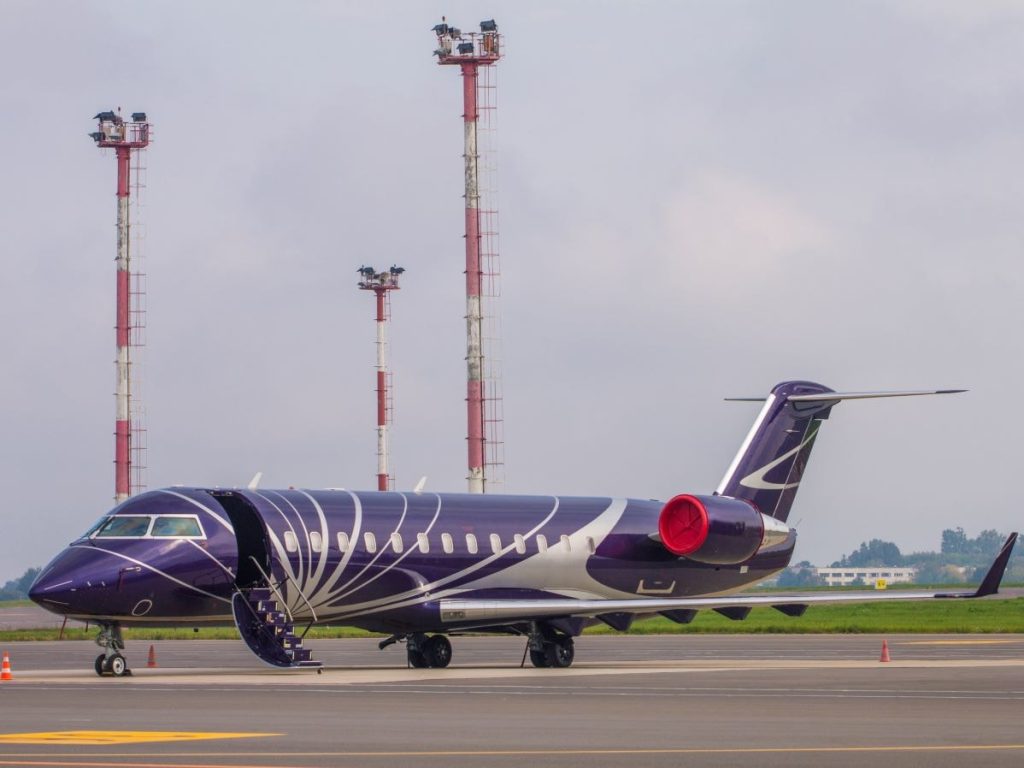 Once reserved for the elite few, private charter and VIP travel have become increasingly accessible and attractive to a broader range of travellers. Several key factors have contributed to this shift, including group travel's growing importance and a heightened emphasis on gastronomy.
Traditionally, private and VIP charters were synonymous with individual or small-group travel. However, this is no longer the case. Over the past few years, there has been a notable increase in the number of people opting for private charters when traveling with larger groups. This shift is primarily due to the convenience, privacy, and flexibility that private VIP charters offer to groups of all sizes, whether corporate teams, extended families, or friends on a getaway. "We are seeing multi-point-of-origin bookings from leisure and family groups," says Justinas Bulka CEO of Klasjet, an exclusive private and corporate private flight charter company, and an ACMI leasing service provider.
The growing trend of Group Travel
According to industry statistics, the demand for larger private jets, capable of accommodating 10 or more passengers, has surged by nearly 30% over the last five years. This tracks with data from Klasjet which reported an increase in group size for charter bookings in 2023, compared to the previous year. This correlates with a recent report from the National Business Aviation Association (NBAA), which says that over 50% of private jet flights are for groups.  Additionally, research from Aeroaffaires indicates a 34% increase in the summer of 2022 from 2021. This trend highlights the changing preferences of travellers who are increasingly seeking the camaraderie and exclusivity of group travel without the hassles of commercial flights. 'We are certainly seeing not only a rise in group bookings but an increase in the size of these groups. "Traditionally the reserve of sports teams and entertainment stars. Private charter is becoming a luxury that discerning group travellers see value in, particularly considering airline disruption in recent years," says Justinas Bulka.
Exceeding Gastronomic Expectations
Discerning private customers have come to expect a level of luxury and refinement that goes beyond the ordinary. In response to this demand, private jet operators have raised the bar when it comes to in-flight dining experiences. Gone are the days of uninspiring airline food; instead, passengers can now savor gourmet meals prepared by renowned chefs in the comfort of their private jet cabins. Statistics reveal that over 80% of private jet travellers consider gastronomy an essential part of their journey. This has led to partnerships between private jet companies and top-tier restaurants and catering services, ensuring that passengers enjoy culinary delights that rival Michelin-starred establishments to create unforgettable dining experiences at 40,000 feet. "Our customers seek the highest quality of gastronomic experiences, so we tailor for each group's bespoke preferences, with an eye on quality control," Bulka notes. "Whether considering the dietary specifications of athletes or meals prepared according to kosher and halal food requirements and the occasional and pleasurable challenge of fulfilling requests for unique dishes or particular kinds of food from local shops." KlasJet is part of the Avia Solutions Group family, the world's largest ACMI provider (Aircraft, Crew, Maintenance, and Insurance), operating a fleet of 192 aircraft. supported by 11,500 highly skilled aviation professionals, operating in 68 countries worldwide is at the forefront of the changing preferences of modern travellers using private jet charters.
The increasing popularity of group travel and the heightened gastronomic expectations of discerning passengers have all played a pivotal role in reshaping the industry. From customized itineraries to gourmet dining experiences that rival the world's top restaurants, private jet charters are redefining luxury air travel, making it more accessible and appealing to a broader range of travellers, while continuing to innovate and adapt to meet the evolving needs of their clientele.