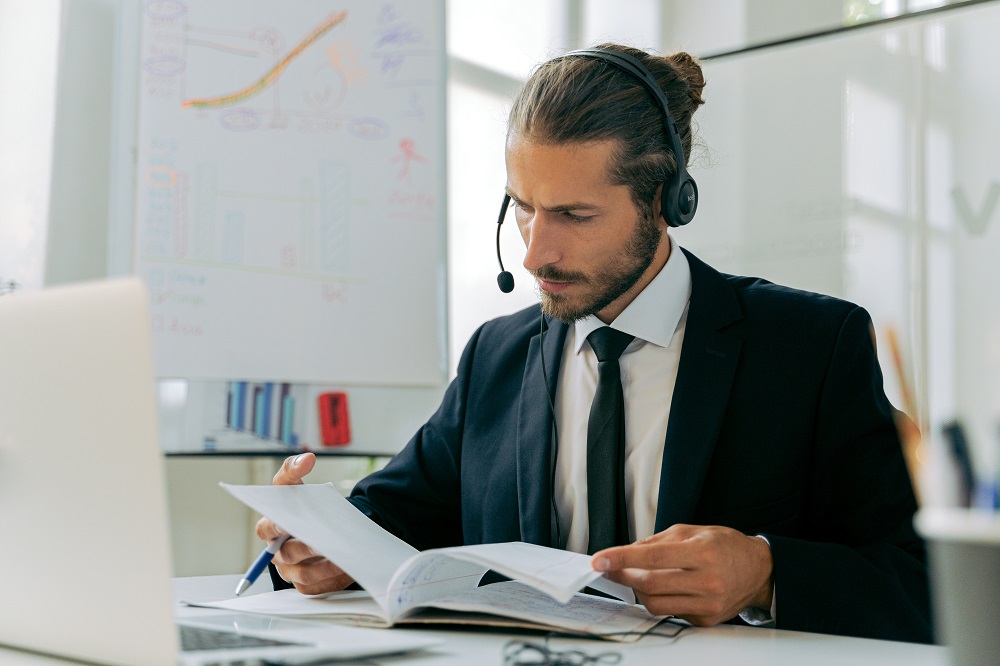 The aviation industry has recovered sluggishly from the widespread staff shortage issues than anticipated, which has compelled global carriers to consider online-based classes as a fitting strategy to train personnel in a bid to address their current woes. Despite many airlines showing promising signs of post-pandemic recovery, it is ostensible that many aviation companies have remained stuck in a deep staffing crisis and must work expeditiously to wriggle out of this survival mode. In the European aviation industry, online training formats, including interactive virtual teaching have gained increased traction, enabling airlines to deal with the regional talent shortage problems and related operational peculiarities.
The staffing crisis, which has clouded the aviation industry until now, may produce unprecedented effects if left uncontrolled. As many airlines reports continued recovery in service demand, the situation has worsened concerning the rate at which these carriers are recruiting new crew to fly planes to various destinations and serve passengers and airport staff to provide other services. The aftermath is increased flight cancellations, unexpected delays, and continues distraught and frustration among travelers.
In the US, regional airlines like Envoy and Piedmont have explored alternative solutions such as offering a temporary 50% pay increases for crews to ease the labor crunch. These airlines have predicted that the labor crisis will continue in 2023 through the end of August 2024, necessitating such protective measures. Other international carriers like JetBlue, Alaska Airlines, Southwest, and Delta have initiated talks with pilot unions to come up with ratified agreements, including new pay proposals that will see their pilots receive competitive pays, quality-of-life (QoL) provisions, and improved working conditions. In a similar strategy, the management of American Airlines has floated a proposal to execute a pay hike for its more than 14,000 pilots. Some mainline carriers are recruiting aggressively, while others have started to explore ACMI solutions to address crew shortages and reduce talent competition in a shrinking pool of potential job applicants. These strategies are aimed at offsetting the substantial pilot supply shocks to maximize on the increasing air travel demand.
A recent forecast by Oliver Wayman has predicted that the pilot shortage problem could grow to 68,000 globally and 26,000 in North America by 2032. In Europe, the projected shortage in airline staff could increase to 1,000 by the end of 2023 and around 19,000 by 2032.
The persistent staffing crisis requires airlines to move beyond the structural and salary reforms, and develop new ways to address the problem at its source. Online classes have offered a proactive solution, improving access to virtual training venues, providing convenience, and reducing the time taken by aviation experts while taking scheduled in-person courses in physical classrooms. Anca Gosling, Aeroclass's Director for Content Development, affirms that online training provides a pragmatic way to deal with the shortage of aviation staff.
"Online training and extensive education provide an additional incentive for pilots and crew to join a company vs. another. Besides the flexibility that online courses offer, participants will have access to international experts at a fraction of the cost of what they would incur if they were to take courses that require them to attend in-person classrooms." Anca Gosling observes.
Airline industries have become more deliberate and keener in capitalizing digital technologies to facilitate professional learning through technologies offered by eLearning and Learning Management Systems (LMS) service providers. Currently, online classes, including video teaching and interactive virtual teaching accounts for a significant proportion of training formats adopted in the global aviation industry. Improving security, effective communication, operational efficiency, and on-time performance represent some of the primary training needs for many airlines. Online classes provide a flexible and powerful learning method, enabling airlines to respond to their widespread staffing issues and maintain uninterrupted operations.
Quality training does not necessarily imply instructional processes that allow learners to access the required learning resources. In aviation, quality training refers to innovative learning tools that enable learners to access industry-relevant knowledge and receive professional accreditations through cost-effective, convenient, and comprehensive instruction. Capitalizing on self-study methods such as regulated online classes provides an opportunity for airlines to deliver quality and comprehensive instruction for aviation experts and, at the same time, reduce the costs and time required to attain specific certifications for industry professionals.
Unlike other training methods, online classes offer an open learning method that enable pilots and other aviation staff to acquire professional qualifications and certifications, the same way as those who attend aviation academies. While designing online training courses, it is easier to customize content to align to the specific airline's needs and increase focus and coverage on appropriate theories. Therefore, online classes offer a way for airlines to address the air service hiatus by facilitating fast and cost-effective training and foster practical knowledge enhancement.