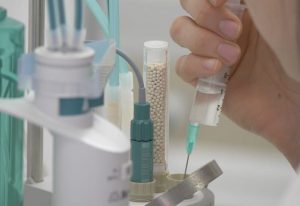 ZIA Valda, which develops investment projects in a variety of business fields, is aiming at a new niche – establishing an international pharmaceuticals group. The new holding company is already starting to take shape in the Netherlands.
It is planned that the Pharnasanta group will invest in companies involved in marketing medical devices and technology as well as in pharmaceutical marketing projects. The first investment is the acquisition of Ilsanta, a company supplying medical devices and equipment.
"Pharmaceuticals is an extremely promising field. In the next few years, we plan to develop the holding into a strong player in the market, not only in Europe but all over the world," revealed Gediminas Ziemelis, Chairman of the Board at ZIA Valda.
Right now, the holding company is at an early stage and the pattern and directions of its activities will be made clearer in the coming year, while the scope of its investments will be affirmed as well.
ZIA Valda, which successfully manages projects in aviation, real estate, agriculture and other fields, is the principal shareholder of the new holding company