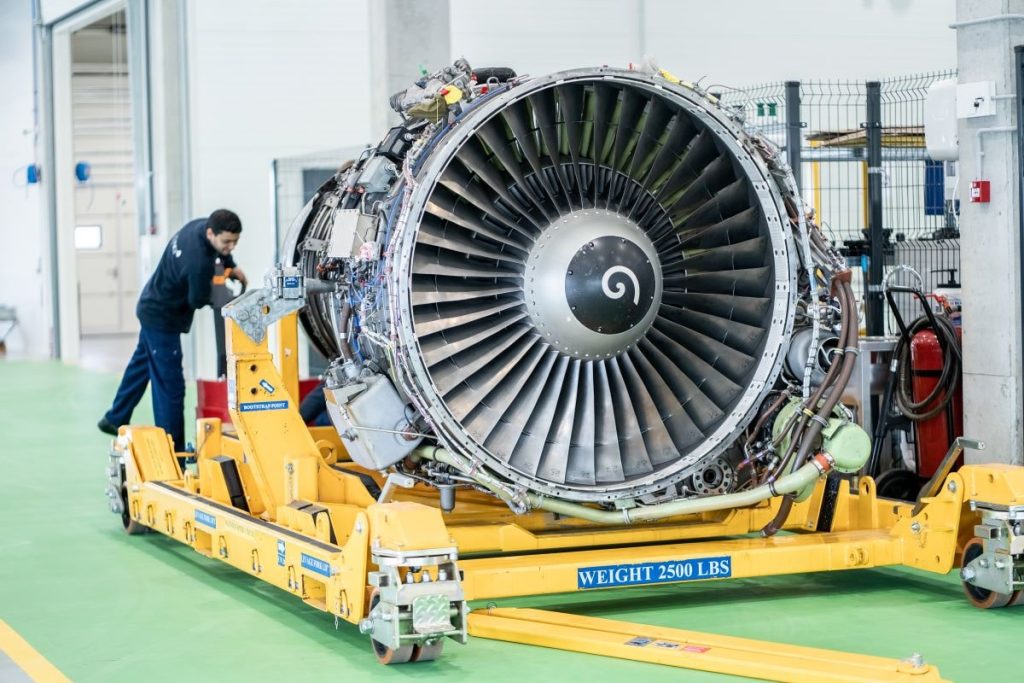 FL Technics, a leading aircraft maintenance solutions company, has achieved a new milestone by securing certification from the Civil Aviation Authority of the United Kingdom (UK CAA) to extend its Part-145 maintenance capabilities to the CFM56 family of engines. This accomplishment complements FL Technics' existing approvals from the European Union Aviation Safety Agency (EASA) and the Federal Aviation Administration (FAA) for engine repairs conducted at its facility in Kaunas, Lithuania.
Valerij Deveikis, CEO of FL Technics Engine Services, highlighted the importance of this achievement, "Our team is focused on sustainable business development, which requires consistency in operations as well as improvement, thus I trust that this new certification by the UK CAA will strengthen FL Technics Engine Services' position in the market. Together with the whole FL Technics group, we are now ready to provide even more tailored and efficient engine solutions in our quick-turn engine shop in Kaunas, Lithuania."
Located near the Kaunas International Airport (KUN), where FL Technics operates its own MRO hangar next to the aircraft painting facility, FL Technics Engine Services is an integral part of the comprehensive MRO hub for the region. The team supports clients and partners in various business cases, including aircraft delivery projects, engine sales, trade contracts, and of course engine repair and teardown projects.
Clive Rankin, Head of Engines Programs in FL Technics, further elaborates, "Supply and demand in the market is particularly tense for aircraft engines, as airlines and lessors are motivated to have as many aircraft airborne as possible. As a result, aircraft engines have become the most valuable asset to source in the market. Our new certification broadens the range of opportunities to service and supply engines not only within EASA and FAA regulated markets but now also allowing us to supply our customers with solutions in the UK market."
FL Technics is part of Avia Solutions Group, one of the world's largest ACMI (aircraft, crew, maintenance, and insurance) providers with more than 180 aircraft. The Group also provides various aviation services such as MRO (maintenance, repair, and overhaul), pilots and crew training, ground handling, and other interconnected solutions. Over 11,500 highly skilled aviation professionals back Avia Solutions Group worldwide.