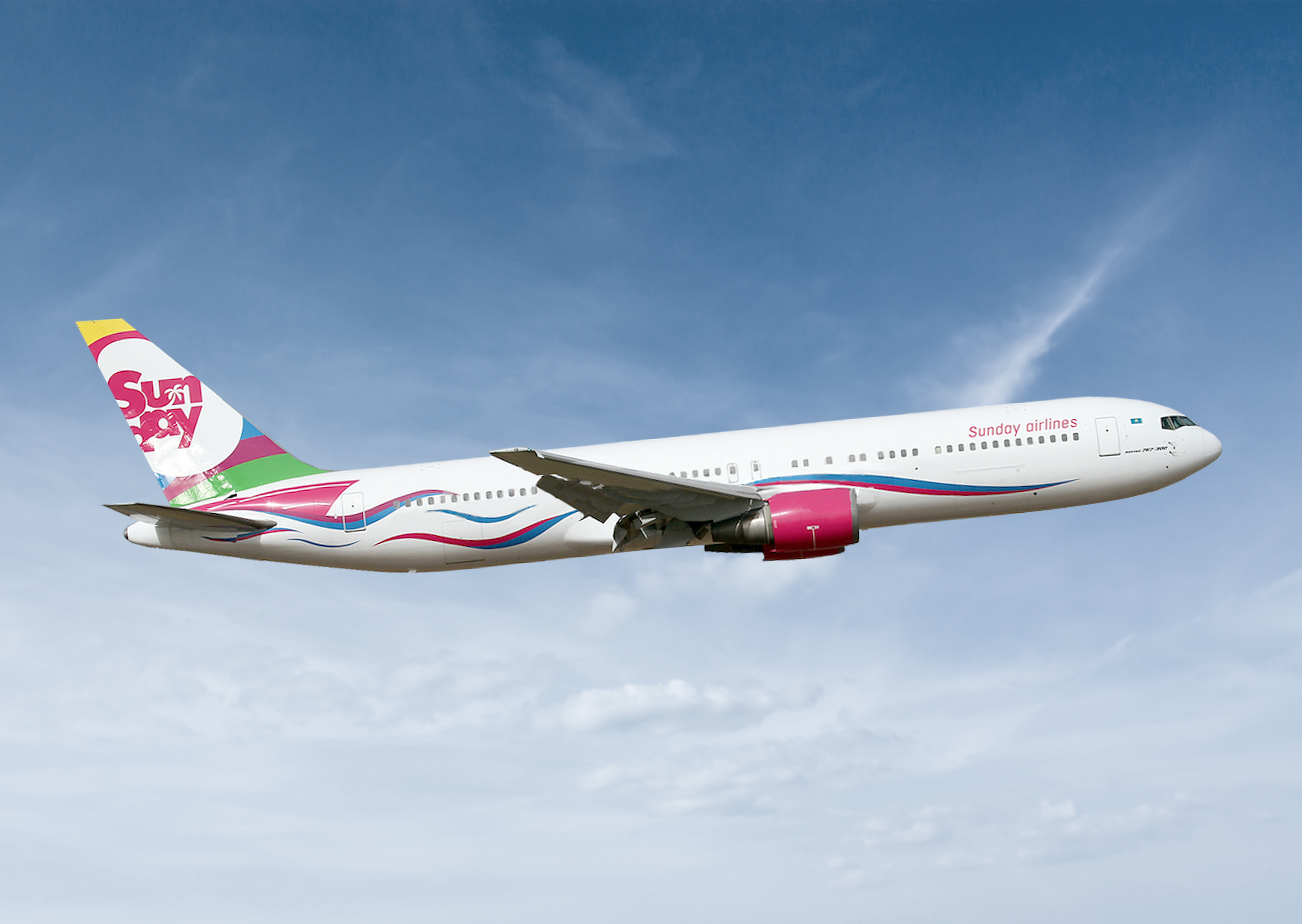 AviaAM Leasing, a WSE listed global aviation holding company engaged in commercial aircraft acquisition, leasing and sales, is excited to announce the delivery of Boeing 767-300ER to a Kazakh charter carrier Sunday Airlines. The aircraft is the first wide-body airplane project conducted by AviaAM Leasing.
Under the three-part cooperation between AviaAM Leasing, Sunday Airlines and the aircraft's owner, the leasing company has supported the parties with a comprehensive set of services, including mediation, contract negotiation, deal structuring, etc. Moreover, AviaAM Leasing has provided the required technical support by conducting a C-Check as well as full customization of Boeing 767's Layout of Passenger Accommodations (LOPA) thus expanding the number of seats from 233 to 290 (12 business class and 278 economy class). Following the works, Sunday Airlines' new Boeing 767-300ER has been delivered to Shymkent International Airport (CIT).  
AviaAM Leasing is proud of the trust shown by both the aircraft's owner and its latest operator, and is glad to add wide-body aircraft projects to its portfolio. Sunday Airlines is a recently-launched charter venture and subsidiary of SCAT Airlines. 
SCAT Airlines is one of the largest Kazakh air carriers, operating regular and charter flight to all major cities of Kazakhstan and to neighbouring countries. At the moment, SCAT's fleet includes Boeing 737 CL/NG, Boeing 767, Bombardier CRJ200, Yak-42 an An-24 aircraft.