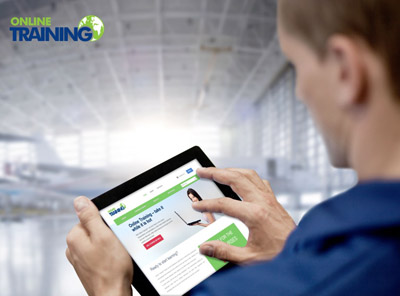 With major aircraft manufacturers sharing a backlog of over 10 000 aircraft, MRO providers worldwide are finding themselves under increasing pressure to introduce new means designed to meet the demand for appropriate support of the rapidly growing global fleet. Meanwhile, as a large portion of services in the industry is still heavily reliant on human labour, a peaking demand for appropriate technical training is not expected to drop any time soon. In such an environment, the introduction of innovative IT-solutions can not only improve some of the training-related processes but also enable service providers to significantly cut costs.
During the last decade or so IT has truly changed the way airlines conduct business. According to SITA, the level of IT operational spending by carriers worldwide topped $10.8 billion in 2013. The majority of carriers anticipate another increase in the airlines' IT budget in 2014. However, the implementation of informational technologies in maintenance operations, let alone technical training, is definitely lagging behind. Meanwhile, as costs related to maintenance typically make up to 17% of all operating costs, it is the area in which technology can be used to optimize operations and boost profits.
"There is a set of major factors currently contributing to the increased IT spending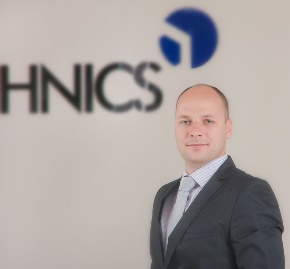 within the aviation industry, including higher airline profitability, next-generation aircraft and engines, as well as cloud computing, mobility and advanced analytics," shares Kestutis Volungevicius, the Head of FL Technics Training. "Moreover, as changes in the aviation industry are happening at an increasingly rapid pace, the demand for faster training solutions rises accordingly."
According to FL Technics Training, the retiring current generation of technicians along with the on-going fleet renewals might drive the aviation industry to the point when the lack of qualified aviation specialists will eventually interfere with its expansion plans. Data by AWIN indicates the overall rate of technical personnel eligible for retirement should reach 9.6% this year, followed by 11.3% in 2015 and 13.3% in 2016. "Add the need to support new sophisticated solutions implemented in new generation aircraft, and you will find yourself in a highly competitive business environment with a booming demand for relevant specialists and training services. As a result, training providers are in constant search for innovations which would enhance and facilitate the training process with quality, flexibility and cost effectiveness in mind," says Kestutis Volungevicius.
Normally, the duration of a typical technical training-related trip is at least 4 days. Considering the fact that an individual specialist usually requires approximately 3 training courses per year to maintain and raise his qualification, this adds up to over 280 hours or almost 35 working days, which an average MRO professional currently spends in training-related travels on a yearly basis. Meanwhile, the approximate average expenses on a trip with a two-night stay may reach up to $800-$1 400. Needless to say, in an economic environment which presupposes cost cutting and maximized efficiency this is not something an MRO provider can really afford.
"As the costs of training are constantly rising, more and more distance training solutions, such as online courses, are emerging worldwide to aid both individuals and organizations in reducing their course-related travel costs and allowing to avoid the need for lengthy trips to the training facilities," comments Kestutis Volungevicius. "In an industry where every second and every dollar matters, the decision to opt for such services and implement the modern technologies alongside regular training solutions might actually might become the critical aspect in gaining the much-needed competitive edge," concludes the Head of FL Technics Training.