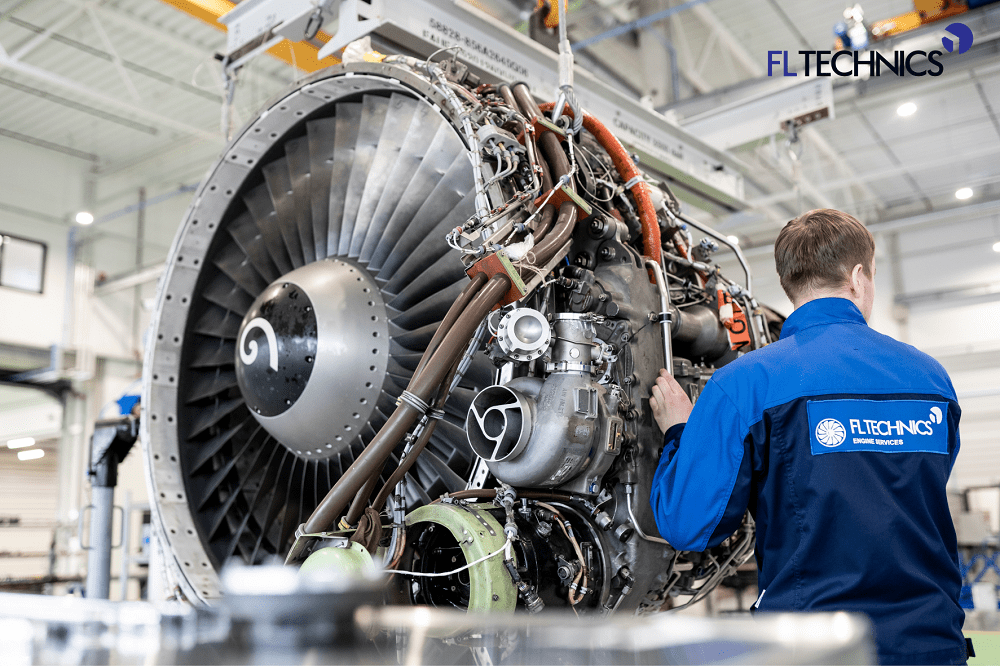 FL Technics Engine Services was approved by US Federal Aviation Administration (FAA) to provide aircraft engine repair and maintenance services in Kaunas, Lithuania, becoming the first organization in the country and one of the few in a region with such capacity.
This is an important milestone not only for the company but for the whole industry as markets are facing disruptions in the supply chain and excessive demand for aircraft engines to meet the needs of surging operations of airlines across the globe, already reaching the pre-COVID levels.
Julius Bogusevicius, Head of Engine, Airframe and Materials Services at FL Technics, summarizes the synergies and significance of the milestone: "Addressing the supply and demand for aircraft engines and their components we are continuously investing in our assets, capacity, and capabilities, including a modern purpose-built engine shop with dedicated 5-bay, storage, and support facilities. The certification by FAA marks the achievement of such commitment for us as a team and as a global MRO organization. "
The new FAA certification is an extension of current FL Technics capabilities approved by the European Union Aviation Safety Agency (EASA) enabling the company to deliver dual-release projects. Such capability allows FL Technics to maintain and repair engines that can be sold and mounted on aircraft in both EASA and FAA-regulated markets. In current industry circumstances, this creates broader and more flexible opportunities for airlines and lessors to source and use engines from across the continents or simply beyond European Union, including the United Kingdom. "With the dual-release capability we are now set for further developments of our operations, including upcoming purchases of CFM family engines, in addition to already owned assets, as well as planned capabilities to provide engine teardown services," he adds.
FAA approval is applicable for engine repairs and their components, making this an important capability extension for another FL Technics business area involving sales, trade, and sourcing solutions.
FL Technics is a global independent group providing full-scope aircraft maintenance, repair, and overhaul (MRO) solutions. The group boasts dedicated operations of engine services, conveniently located in Europe, next to its own MRO hub with painting and logistics capacity and is becoming a preferred provider for engine repair and maintenance to deliver regional and even transcontinental projects.