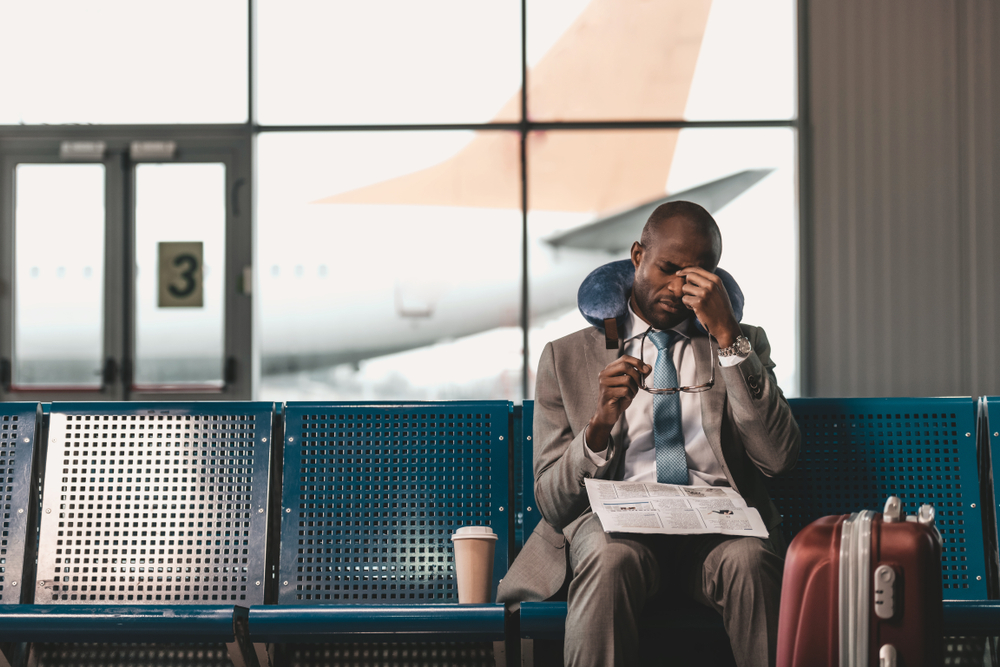 Airline delays, endless flight cancellations, and unprecedented levels of travel chaos have become the norm in many airlines, making private jet travel a more attractive option among private jet subscribers and first-timers. Under such circumstances, more and more passengers consider private flights a more reasonable alternative to move away from the "mosh pit" associated with commercial flights and achieve flexibility and convenience while traveling to various destinations.
FlightAware data shows that airlines in the global commercial aviation sector experience up to 900 cancelled flights and over 6,300 delayed flights daily. The countercyclical effect of such conditions in commercial aviation is the increased demand for private-jet use, which has gone up by over 30% compared to the figures reported before the pandemic.
Unlike commercial flights, private flying allows passengers to travel on their own schedules without any delays. This means that air passengers can book a flight and depart from dedicated terminals at their selected time, eliminating the inconveniences caused by airline delays, flight cancellations, or other unexpected occurrences as with commercial flights.
Today, the private aviation segment is capitalizing on the airport chaos to attract more subscribers and generate more revenues by providing exclusive private flights to various global destinations. Approximately 52% of the new private jet subscriptions include passengers who have moved from commercial to private flying, primarily due to such issues as unexpected delays and inconveniencing flight cancelations.
For passengers who are yet to move to private flying, over 65% have noted airport chaos, flight disruptions, and poor airline service as critical reasons why they may shift to private travel in the near future.
Given the health safety risks imposed by the COVID-19 and their subsequent disruptions in the global commercial aviation sector, the private aviation segment has received a significant number of first-timers, many of whom have not indicated intentions to stop or move back to using commercial flights. Only a tiny fraction of the customers who had previously moved to private flying since the pandemic has retracted to commercial flights. However, those who have moved back to commercial flights have done so primarily for cost reasons.
In Europe alone, private carriers have reported a 30% increase in daily flights between 2019 and 2022. This has raised the figures to 179,000 private flights to various destinations since the pandemic. Major cities, including London, Amsterdam, Berlin, and Naples, have noted the greatest spiral in the number of commercial passengers who have moved to private flying from 2019 to date. In July 2022, London reported the highest number of private flights in Europe, with over 12,000 jets flying from dedicated airports to various destinations.
Many commercial airlines are also struggling with difficulties in sustaining the increasing seat demand, which has pushed the cost of traveling in the business class segments higher. For example, commercial airlines in the European region reported over 58% loss in seat capacity in 2020, a trend that has continued up to date. Under such circumstances, many passengers who frequent business class flights have moved to private flying, given that many of private jet providers are offering competitive prices, besides convenience and flexibility in air travel.
From the vantage point of the KlasJet CEO, the level of activity in private aviation depends on an array of factors, one of them being events taking place in the commercial segment. Further, the KlasJet CEO notes that many business executives have moved to private flights to avoid the inconveniences caused by unexpected disruptions and cancellations, some of which can be attributed to staff shortage issues in general aviation airports.
A deeper look into the situation reveals that private aviation has not only gained appeal among business travelers but also leisure travelers, as evidenced by the increased number of private jets flying to popular vacation destinations like Ibiza, Paris, Swiss Alps, Acropolis of Athens, France, Greek Island of Mykonos, England and Spain.
A report by the Empresa Argentina de Navegacion Aerea (EANA) shows that Ibiza International Airport reported over 6,000 private jet landings between January 1st and June 30th 2022, which represents a 12.25% increase in the number of private jets that landed in the airport from the figures reported in the first six months of 2021. These figures point to increased activity levels in private aviation space as more and more passengers pull back from the plagued and intolerably chaotic commercial aviation services.
With commercial aviation becoming inordinately flawed and excessively muddled, the private aviation segment is winning over long-time business executives, celebrities, sports teams, rich personalities, and leisure travelers who now consider private flying the Hobson's choice and the only way to avoid inconveniencies while traveling to various destinations. Notwithstanding the high costs involved while flying privately, many passengers have flocked to private airlines to avoid the inconveniences, price upshots, and travel disruptions associated with the topsy-turvy commercial aviation.